SEO is ever changing and you need to stay on top of the latest news. In order to do that, you need some of the best resources around. We've compiled a list of the top 30 SEO news sites and blogs to keep you in the know. Read on to find out more.

1.       Search Engine Land
http://searchengineland.com/

Editor-In-Chief Danny Sullivan keeps this site running with articles on SEO, SEM, social media, and all things search.
2.       Mashable
http://mashable.com

Pete Cashmore, the CEO and founder of Mashable, created a site not only for social media and SEO news, but also for technology and business news as well.
3.       Search Engine Watch

With industry information to mobile tips to analytics updates, SEW gives its readers some of the best information on the web.
4.       Search Engine Journal
http://www.searchenginejournal.com/

SEJ has been featured in many venues, such as CNN and The Huffington Post. The managing editor, Melissa Fauch, has more than 7 years experience in web development, blogging, SEO and social media.
5.       ClickZ

ClickZ offers one of the largest resources of industry information on SEO, social media, technology, and trends.
6.       Search Engine Brief
http://www.searchenginebrief.com/

Not only does SEB provide readers with articles and blog posts about SEO, SEM, PPC and link building, but it also provides the site in four different languages for international readers.
7.       Search Engine Round Table
http://www.seroundtable.com/\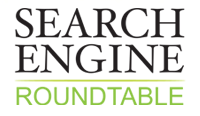 This award winning site focuses mostly on SEM with Google, Bing, and Yahoo, but also provides information about link building, SEO tools, and search news.
8.       Marketing Pilgrim
http://www.marketingpilgrim.com/

Marketing Pilgrim consistently updates the site with new articles on the latest and greatest news in search and social, and even reputation and analytics.
9.       Search Marketing Standard
http://www.searchmarketingstandard.com/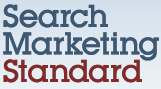 SMS was launched in early 2006, and has grown to a resource read and used by over 50,000 search engine advertisers and marketers each quarter focusing on PPC and SEO.
10.   ReveNews
http://www.revenews.com/

Initially launched in 1998, this site has grown to offer information on online marketing, SEM, e-commerce and analytics.
11.   Daily SEO Blog
http://dailyseoblog.com/

Mani Karthik runs this site and gives readers a slew of information on blogging, SEO trends, startup news and web design.
12.   Search Engine Freak
http://www.searchenginefreak.com/

SEF primarily focuses on SEO news, traffic news, along advertising and marketing information. The author Vijayraj Reddy encourages guest posts to provide readers with the most comprehensive subject list to choose from.
13.   SERPd
http://www.serpd.com/

SERPd administrator Chris Burns keeps this news site running with the latest news on SEO, link building, blogging, copywriting, and social media.
14.   SEO Centro
http://www.seocentro.com/

This site provides the latest SEO news with articles focusing on social networking, e-commerce and SEM.
15.   SEO Chat
http://www.seochat.com/

With articles and forums to suit readers' needs, this site provides valuable insight into the industry with news on site design, Google optimization, and search engine news.
16.   Reel SEO
http://www.reelseo.com/

Specifically for online video marketing, Reel SEO gives video makers the best resources for analysis, tips, and trends for online video and internet marketing.
17.   Chitika
http://insights.chitika.com/

Chitika gives readers technology information and search engine news for Google, Bing, and Yahoo.
18.   SEO-News
http://www.seo-news.com/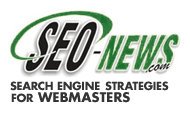 SEO-News is a three tiered newsletter, SEO resource site and SEO discussion forum aimed towards webmasters and site owners.
19.   AllFacebook
http://allfacebook.com/

As the unofficial Facebook blog, AllFacebook focuses mostly on information in social media.
20.   SiteProNews

SiteProNews is another webmaster resource featuring articles on business, search engines and social media.
21.   Marketing Vox
http://www.marketingvox.com/

MarketingVox is a practical news resource with emphasis on social media, mobile marketing, web analytics, and e-commerce.
22.   WebmasterWorld
http://www.webmasterworld.com/

WebmasterWorld caters to webmasters, site owners, and site developers. It gives readers access to information on code, content, hardware, OS technology, and browser news.
23.   WebSearchGuide
http://www.websearchguide.ca/netblog/

Authored by Gwen Harris, this blog focuses primarily on search tools and search news.
24.   AllTop
http://seo.alltop.com/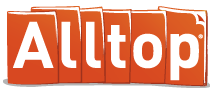 If you're looking for an easy way to scan the latest news articles, AllTop is the way to go. As an aggregate of SEO information, it's easy to find exactly what you're looking for without clicking through hundreds of sites.
25.   Blogstorm
http://www.blogstorm.co.uk/

With over 1.2 million readers every year, Blogstorm has become the biggest UK based blog discussing internet marketing and SEO news and strategies.
26.   Webmaster Central Blog
http://googlewebmastercentral.blogspot.com/

If you like your search news to come straight from the horse's mouth, this is where to get it. Directly from Google, you'll have access to the latest Google news right when it's available.
27.   Inside AdWords
http://adwords.blogspot.com/

Like Webmaster Central, Inside AdWords is the official Google blog to get the latest advertising news.
28.   The Search Agents
http://www.thesearchagents.com/

Not only does The Search Agents website provide information on SEO and SEM, but also analytics and consumer experience as well.
29.   StayOnSearch

StayOnSearch is dedicated to giving readers valuable information on SEO and SEM, as well as blogging and site development.
30.   Search Engine Guide
http://www.searchengineguide.com/

Directed towards small businesses, Search Engine Guide allows readers to learn about analytics, blogging, social media, and mobile marketing.