In Windows, you have the Windows Movie Maker that makes video editing a breeze. In Linux, while there is no default or inbuilt video editor applications, there are plenty of open source alternatives that one can consider for their video project.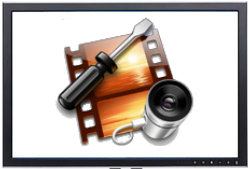 In case you are searching for one, here are some of the great open-source video editors that you can use in your Linux machine. Some of them are available for Windows and Mac as well. Do check them out even if you are not using Linux.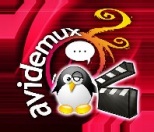 Avidemux is a free video editor used mainly for simple cutting, filtering and encoding tasks. It is often dubbed as the VirtualDub for Linux as it can do many things that VirtualDub can do. It supports many files types, including avi, DVD compatible mpeg files, mp4, asf and even the not-so-common ogm and matroska format.
Some of the useful features of Avidemux include a simple WYSIWYG interface, easy conversion from one format to another, plenty of filtering effects and a built-in subtitles processing capabilities.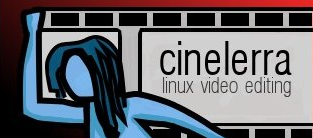 Cinelerra is a powerhouse video editing software used by many professionals for high quality video production. Cinelerra does mainly three things: capturing, compositing, and editing. It has a great support for very high-fidelity audio. In addition, it is resolution and frame rate-independent.
What this means is that it can handle all sorts of video resolution, regardless of whether it is standard or high definition (HD), without any issue.
If you are using a high-end graphics card, Cinelerra allows you to preview your edited video in real time without any rendering required. This makes your video editing much more faster, easier and intuitive.
Cinelerra is not updated very frequently. If you are looking for an updated version with more features, you should install the Cinelerra-CV community version instead.

Unknown to many, FFmpeg is the most widely used application in Linux. FFmped is a command line tool that is composed of a collection of open-source libraries. With these sets of libraries, one can easily record, convert and stream digital audio/video in numerous formats. It does not come with a GUI, but it is used by many video players/converters as the backend application.

Jahshaka is a software that has not been updated since November 2006. Nevertheless, it is still a powerful video editing application that can turn you into a professional. There are plenty of useful features in Jahshaka. Functions include adding effects in real time, adding animations with unlimited features, paint and design on moving video and working in any video format at any resolution makes it a very versatile and sturdy video editor.
Jahshaka makes use of the OpenLibraries as its backend support. The Openlibraries are a powerful set of C++ libraries that provides its users tools to edit, compose, play media, encode and image process.
Jahshaka is cross platform and available for Linux, Mac and Windows.

Kino is a video editing software mainly for Digital Video (DV). If you take a lot of video shots with your video cam, then Kino is the application that can make life very easy for you.
Kino is a non-linear DV editor for Linux. It is a simple software with some useful functions. You can edit, split, trim, add filters and even publish your video to blip.tv. It supports Firewire and IEEE-1394 and is able to capture video from a Firewire connected DV device.
One of its best features is that it supports a wide variety of video formats (DV over IEEE 1394, Raw DV, DV AVI, still frames, WAV, MP3, Ogg Vorbis, MPEG-1, MPEG-2, and MPEG-4) and you can export your work to any of your preferred formats.

LiVES started off as a Linux Video Editing System, but it is now supported in the various OS's.
The power of LiVES lies in its ability to mix realtime video performances and non-linear editing in one application. It supports multitrack timelines and enables you to import, edit and mix several video tracks at the same time.
There is a VJ mode that allows VJ to set multiple real time effects during playback. There are also plenty of effects that one can add to your videos.
Overall, LiVES is a simple to use, yet powerful and flexible video editing tool with plenty of customization options.

KDEnlive stands for KDE Non-Linear Video Editor. Started as part of the KDE project, it is also available for various desktop managers in Linux.
At first use, I found KDEnlive surprisingly fast and easy to use. It integrates well with the desktop manager and has an simple interface. Most of the stuff (such as adding effects, adding clips) can be easily done by drag-and-drop action, which makes it very user-friendly.
It supports a wide variety of file formats, as well as a wide range of camcorders and cameras. Like LiVES, it allows multitrack editing of unlimited video and audio tracks. There are some nice effects with KDEnlive such as sepia, grayscale, gamma, inverse color and speed changes. One thing that I like is that the effect is rendered on the fly and you can immediately see the preview to checkout the video effect. This is surely one of the great pieces of software that I would recommend.
In conclusion, there are plenty of video editors out there and all have their own pros and cons. Choosing the best one for you depend on what features you need and the level of your technical skills. Some are good for expert users (Cinelerra) while some are designed for beginners (Kino, KDEnlive). Take your time to review each and every one of them and you will be able to find the best one for you.