As technology becomes a larger part of our lives, we find ourselves casting aside our old gadgets in favor of new ones. As a result, cell phones, PDAs, and GPS units end up in a junk drawer. But they don't have to end up there. Here are 11 sites where you can trade your old – and sometimes dead – gadgets in for actual money, gift cards, and even charitable donations to your favorite causes.
With the holidays coming up, could there be a better time than now to make some money while also helping out the environment?
What's residing in your dead gadget drawer? Are you going to be trading anything in?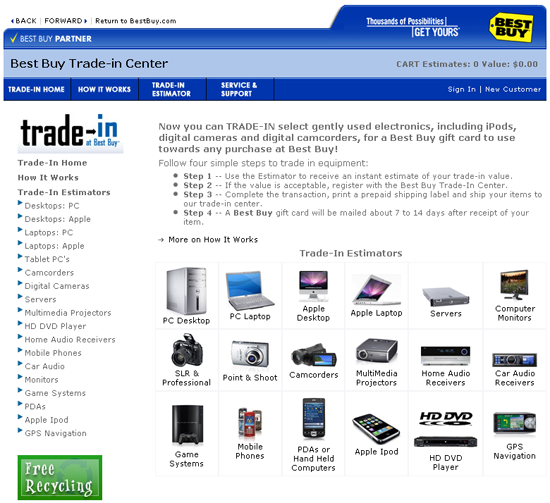 BestBuyTradeIn.com – Electronics superstore Best Buy will allow you to trade in a wide range of products in exchange for gift cards you can spend with their company.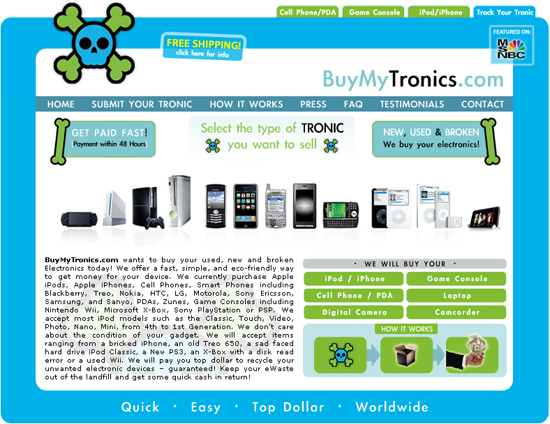 BuyMyTronics.com – BuyMyTronics will buy your gadgets from you whether they work or not. Of course, you get paid more the better their condition, but they will even take the broken ones. Can pay by PayPal or check.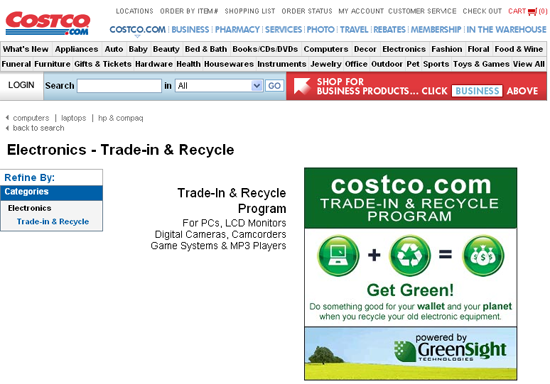 Costco Trade-In and Recycle Program – In addition to taking gadgets like iPods, Costco will also accept desktops, laptops, fax machines, printers and more. Payment is in the form of Costco gift cards and can take up to four weeks to process.
EZTradein.com – EZTradein powers some of the biggest trade-in programs out there, or you can just simply go directly to the source. Payment can be made via check, PayPal or a Best Buy gift card.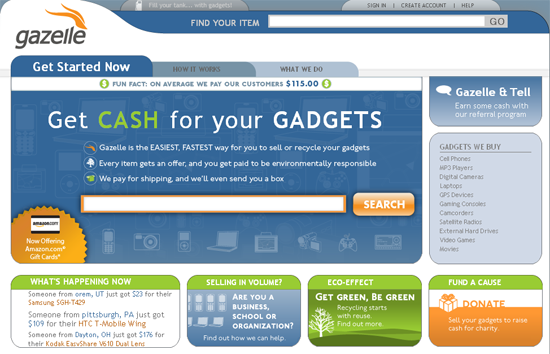 Gazelle.com – Besides the smaller gadgets, Gazelle will take external hard drives, GPS devices, satellite radios, Blu-ray movies and more. If your item isn't listed, you can contact them for a personalized quote. Payment can be made via Amazon gift card, checks, PayPal or you can even opt to have the funds donated to one of the charities they work with.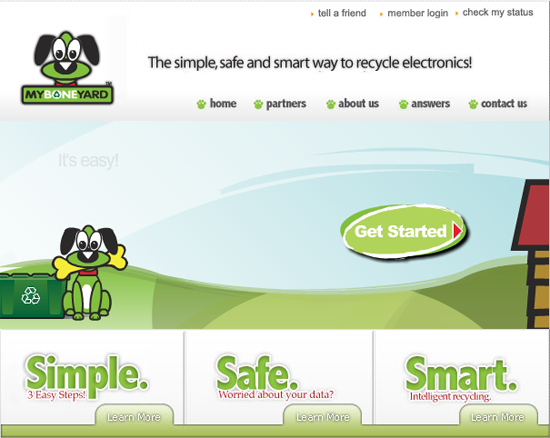 MyBoneYard.com – MyBoneYard takes desktops, laptops, flat panel monitors, MP3 players and cell phones with more items to be added soon. Payment is by Visa prepaid cards.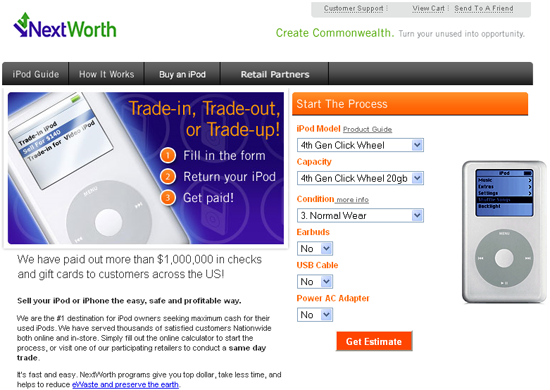 NextWorth.com – NextWorth takes iPods and iPhones, and pays you by check, Amazon gift card or in-store credit when you trade the device in at one of their retail partners.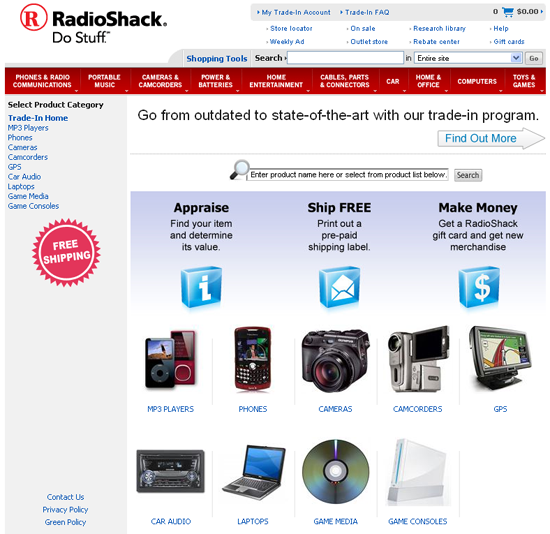 RadioShack.cexchange.com – RadioShack, one of the oldest electronics dealers around, will let you trade in your old gadgets, games, consoles and more, and offers gift cards you can spend at their stores.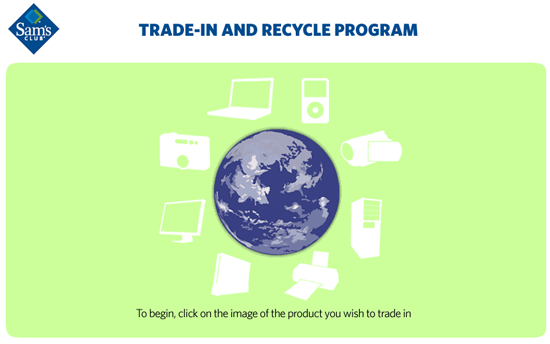 Sam's Club – The wholesale club arm of the Walmart corporation will trade your electronics for gift cards for their company.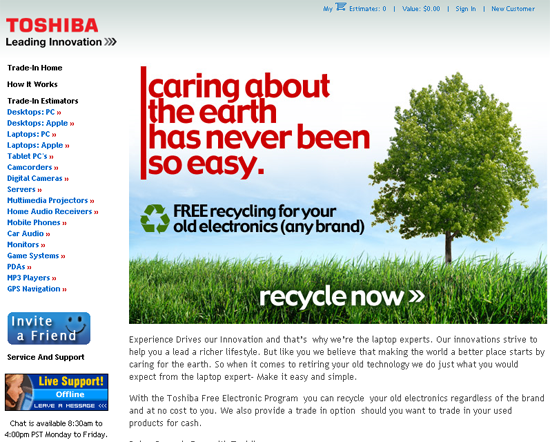 Toshiba – Toshiba will take in numerous items such as laptops, camcorders, PDAs and so on, paying you by check and sometimes throwing in an extra item like a $25 gift card to Starbucks.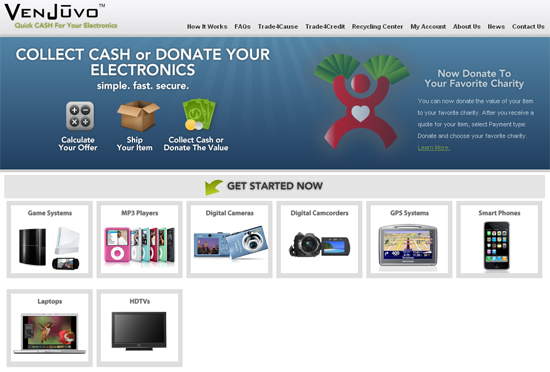 VenJuvo.com – VenJuvo will take all of the usual major items like game systems, HDTVs, laptops and so on, and then you can choose to be paid by check, PayPal or donate the funds to a charity.