With the great significance of the large screen on the iPhone / iPod Touch, the graphical interfaces of iPhone apps are more important than on other mobile platforms. In this post, we've rounded up several tutorials, links, and resources that you can use in your iPhone user interface design process.
iPhone GUI PSD (Photoshop file)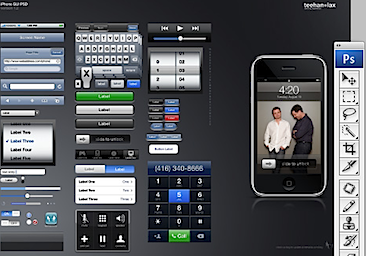 teehan+lax – an interactive user interface design agency – has put together a solid Photoshop file (PSD) containing all of the main iPhone UI widgets. It's a whopping 6 megabytes and includes everything from scrolling lists to the keyboard, labels, browser bars, play controls, phone keypad, and more.
This file is awesome if you want to put together some mock designs for your app. Even if you're not an iPhone app developer yourself, you could use this to spec out your app before passing it to a developer.. giving you more control over the result.
320480.com has an alternative iPhone interface PSD file for download, if you want some variety.
iPhone GUI stencil for Omnigraffle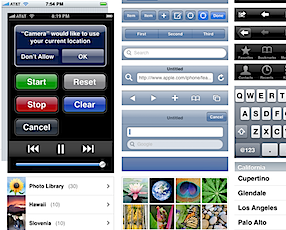 Patrick Crowley has put together the "ultimate stencil" for people designing iPhone interfaces. It's not for Photoshop like those above, but for Omnigraffle – a popular layout / mocking app on OS X.
Favorites UI Design Walkthrough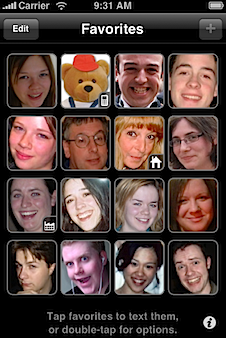 Favorites is an iPhone application by Matt Legend Gemmell that gives you "virtual speed-dial" for calls, SMS and e-mail. He's put together an article where he details how to designed the user interface for the application.
You'll want a mug of coffee to hand before reading this article, it's really, really long, but it's also really good and packed full of screenshots and examples. Favorites is a very polished app and Matt spills the beans on how he got it that way (of course, some people in the comments section disagree, but that's also worth reading). An essential read unless you're dead confident about getting the UI just right in your own apps.
iPhone-Likeness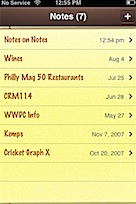 Legendary Mac blogger John Gruber has written an essay defining how iPhone applications should be as "iPhone-like" as possible. He brings up some quick and effective tips and tactics you can use to organize your app.
Edward Tufte on iPhone interface design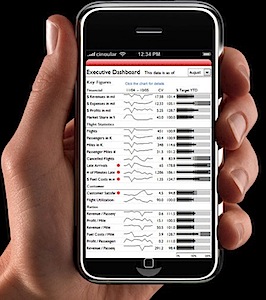 Edward Tufte (pronounced "tufty") is almost considered a god in the field of information design and presentation. Quite early on in the iPhone's life, he put together an interesting video with some thoughts on iPhone interface design. Edward Tufte is well worth paying attention to, because even though his ideas are radical, they work and they're ultimately quite simple.